Contact us
Here you can find all contact information you may need from us. Contact us so we can help you out. Welcome to Sporda!
Patrik Elfwing
Interim CEO
Jonas Rylander
Försäljning/Produktionsledning Värnamo
Denan Cisic
Inköp/Produktionsledning Sporda
Anna Hallberg
Finance/Production planning
Josefin Hallberg
HR/Finance
Anna Norrhult Svensson
Sales
Sara Sturesson Tillberg
Sales KAM
Marta Majtnerova
Production technicians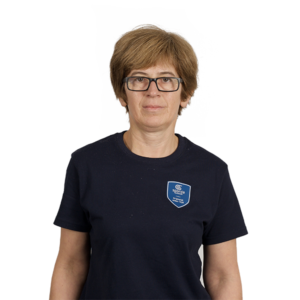 FAQ
Nonwoven materials are simply amazing. We are used to the fact that people have questions about them. Some of the most frequently asked can be found below.
"Nonwoven" is a grouping of textiles that are unwoven by their nature. There are several subgroupings of nonwoven textiles. We work with carded nonwoven fabrics, in the form of thermo-bonded, wadding and needle-felt designs. In distinction to woven textiles, we do not use spun threads, but staple fibre to manufacture our materials.
Thermo-bonded wadding is a type of carded nonwoven material. The mix of fibres includes one that has a lower melting point, which is heated to bind together the fibres into a wadding.
All of our thermo-bonded products fall under the trademark of Spordavadd.
We manufacture thermo-bonded wadding from 60g/m² to 2500g/m², with densities of 10kg/m³ to 100 kg/m³, and in thicknesses of 2 to 100 mm.
Needle felt is a mechanically bonded form of carded nonwoven material. The felting process passes the wadding through a needle chair that uses special needles to perforate the wadding and bind the fibres to each other. Needle-felt binding is stronger than binding achieved through thermo-bonding.
All of our needle-felt products fall under the trademark of Spordafelt.
We manufacture needle-felt, from 150g/m² to 1800g/m², with densities of 40kg/m³ to 150 kg/m³, and thicknesses of 2 to 20 mm.
Theoretically, any materials that are available in the form of staple fibre can be used, but we currently use fibres from two material groups: synthetic and natural fibres.
Our synthetic fibres primarily comprise PET, PP, PLA and (semi-synthetic) Viscose. Synthetic fibres are artificial materials. Under this category, we choose recycled materials, raw materials with high environmental profiles from selected suppliers and materials derived from natural sources. PLA and Viscose are cellulose based materials that are artificially refined. Synthetic fibres frequently compensate for specific properties that natural fibres lack.
Our natural fibres are also selected with care. We frequently include sheep's wool, cotton and hemp in our natural products. Natural fibre has many interesting technical properties that are sustainable, from both the climate perspective and user perspective.
The raw material that we use is called staple fibre. The fibre has a defined length, as opposed to an endless thread. We use fibres of between 30 to 75 mm.
We use natural fibres with a small eco footprint, as well as synthetic fibres with positive properties. For example, we mainly use PET fibres made from recycled PET, which performs sufficiently positively to make it an attractive sustainable choice. Our manufacturing stage is free from chemical additives and we recover the materials of the respective products within our own processes. We are committed to environmental conservation and participate in research projects to create sustainable materials with different fields of application.
We purchase renewable electricity (hydro and wind). Our choice of company cars is hybrid or electric vehicles. Our environmental efforts go hand in hand with our product development and our market offering.
Please contact us with your questions and we will help you to find the answer. Our products are used for many different applications and with our extensive experience, we can help you to make the ideal choice for performance and sustainability.
Please contact us so we can assist you with this. Many of our products were created to meet specific requirements. These may pertain to, for example, how a material reacts to fire, how it dampens sound or how it meets special hygiene requirements.
Yes, we do. We have a standard offering of coloured fibres that is available for certain products.
Please see our contact page » We have representatives who can visit your company and we can also receive visitors by appointment. Alternatively, we could video conference with your company via Teams or Skype.
We look forward to hearing from you!
Download material
Here are some digital Sporda materials for you to download as needed.